Posts for: February, 2020
By Orange Sky Dental
February 19, 2020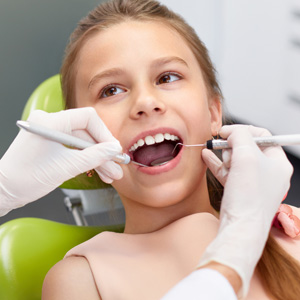 Soon after the primary (baby) teeth begin to give way, the teeth a child will have the rest of their lives start erupting into the mouth. But while they're permanent, they're not as strong and developed as they will be in adulthood.
That's why we treat young permanent teeth differently from older adult teeth. For example, a decayed adult tooth may need a root canal treatment; but this standard treatment would often be the wrong choice for a child's tooth.
The reason why involves the pulp, the innermost layer of a tooth, which plays a critical role in early development. Young permanent teeth continue to grow in sync with the jaws and facial structure. Most of this growth is in the dentin, the layer between the enamel and pulp, which increases proportionally to the other layers as the tooth matures. The pulp generates this new dentin.
A root canal treatment completely removes the diseased tissue of the pulp. This isn't a major issue for a mature tooth because it no longer needs to generate more dentin. But it can have long-term consequences for an immature tooth whose growth may become stunted and the roots not fully formed. The tooth may thus become brittle and darkened, and might eventually require removal.
Because of these potential consequences, a root canal treatment is a last resort for a young permanent tooth. But there are modified alternatives, depending on the degree of pulp exposure or infection. For example, if the pulp is intact, we may be able to remove as much soft decayed dentin as we can, place an antibacterial agent and then fill the tooth to seal it without disturbing the pulp. If the pulp is partially affected, we can remove that part and place substances that encourage dentin growth and repair.
Our main goal is to treat a young tooth with as little contact with the pulp as possible, so as not to diminish its capacity to generate new dentin. Avoiding a full root canal treatment if at all possible by using these and other techniques will help ensure the tooth continues to develop to full maturity.
If you would like more information on dental care for children, please contact us or schedule an appointment for a consultation. You can also learn more about this topic by reading the Dear Doctor magazine article "Saving New Permanent Teeth after Injury."
By Orange Sky Dental
February 09, 2020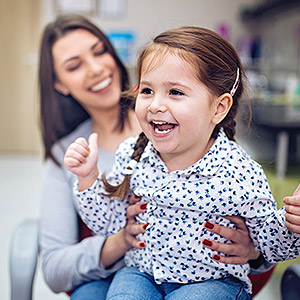 As a parent, you're all about helping your kids grow up healthy. But there are some obstacles that can make that difficult. One in particular is tooth decay, which could interfere with their dental development.
A bacterial infection, tooth decay destroys dental tissue—and untreated it could lead to tooth loss. This could severely derail a child's normal development, even if it's one of their primary ("baby") teeth. That's why preventing tooth decay or treating it promptly when it occurs should be one of your top priorities for your child's dental health.
Here are 3 things you can do to minimize your child's risk of tooth decay.
Start oral hygiene early. Your best defense against tooth decay is to clean your child's teeth daily of dental plaque, a thin film of bacteria and food particles that's the main driver for dental disease. The best way to do this is with brushing and flossing, so begin performing these tasks with your child as soon as their teeth begin to appear. Oral hygiene is also important before their teeth come in—simply wipe your infant's gums after nursing with a clean damp cloth to reduce bacteria in the mouth.
Start dental visits early. By age 1, most children already have quite a few teeth, making it the recommended time to schedule their first dental visit. Not only will this and subsequent visits support your plaque removal efforts, they also give your dentist an opportunity to catch any emerging dental issues. Early visits can also help get your kids used to seeing the dentist, reducing the chances they'll develop dental visit anxiety later in life.
Avoid "baby bottle decay." Sugar is one of decay-causing bacteria's favorite food sources, so restricting your child's intake of this carbohydrate can lower their decay risk.  Besides limiting sugary snacks and sweets, be sure you do one more thing: eliminate sugar from the nighttime or naptime baby bottle. Parents often lay babies down to sleep with a bottle filled with sugary liquids like juice, milk or formula. Either avoid giving the bottle or make sure it only contains water.
If you would like more information on how to help your kids' dental development stay on a healthy track, please contact us or schedule an appointment for a consultation. You can also learn more about this topic by reading the Dear Doctor magazine article "Top 10 Oral Health Tips for Children."