Posts for: September, 2019
By Orange Sky Dental
September 12, 2019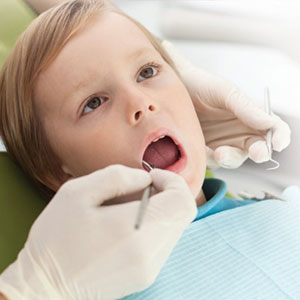 Although techniques and materials have changed, dentists still follow basic principles for treating tooth decay that date from the late 19th Century. And for good reason: They work. These principles first developed by Dr. G.V. Black—the "father of modern dentistry"—are widely credited with saving millions of teeth over the last century.
One of the most important of these treatment protocols is something known as "extension for prevention." In basic terms, it means a dentist removes not only decayed tooth structure but also healthy structure vulnerable to decay. But although effective in saving teeth, practicing this principle can result in loss of otherwise healthy tissue, which can weaken the tooth.
But with new advances in dentistry, decay treatment is getting an overhaul. While Dr. Black's time-tested protocols remain foundational, dentists are finding new ways to preserve more of the tooth structure in a concept known as minimally invasive dentistry (MID).
Better diagnostic tools. Because tooth decay can ultimately infect and damage the tooth's interior, roots and supporting bone, the best way to preserve more of the tooth structure is to treat it as early as possible. Now, new diagnostic tools like digital x-rays, microscopic magnification and optical scanning are helping dentists detect and treat decay earlier, thus reducing how much tissue is removed.
Better prevention methods. Oral hygiene and regular dental care are our basic weapons in the war with tooth decay. In addition, utilizing topical fluoride in combination with a milk-derived product called CPP-ACP dentists can get more of the cavity-fighting organic compound into the tooth enamel to strengthen it against acid attack.
Better treatment techniques. Using air abrasion (a fine particle spray that works like a miniature sandblaster) and lasers, dentists can now remove decayed structure with less harm to healthy tissue than with a traditional dental drill. And new, stronger dental fillings like those made with composite resins require less structural removal to accommodate them.
With these innovative approaches, dentists aren't just saving teeth, they're preserving more of their structure. And that can improve your overall dental health for the long-term.
If you would like more information on minimally invasive dentistry, please contact us or schedule an appointment for a consultation. You can also learn more about this topic by reading the Dear Doctor magazine article "Minimally Invasive Dentistry: When Less Care is More."
By Orange Sky Dental
September 02, 2019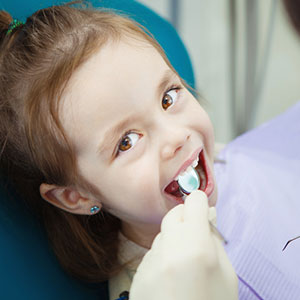 Your baby is turning one year old—and it's time for their first dental visit! Both the American Dental Association (ADA) and the American Academy of Pediatrics recommend your child first see the dentist around this milestone birthday.
You'll also have a decision to make: do you see your family dentist or a pediatric dentist? While your family dentist can certainly provide quality care for your child, there are also good reasons to see a dentist who specializes in children and teenagers.
The "fear factor." Children are more likely than adults to be anxious about dental visits. But pediatric dentists are highly trained and experienced in relating to children one on one and in clinical techniques that reduce anxiety. Their offices also tend to be "kid-friendly" with bright colors and motifs that appeal to children. Such an atmosphere can be more appealing to children than the more adult environment of a general dentist's office.
The "development factor." Childhood and adolescence are times of rapid physical growth and development, especially for the teeth, gums and jaw structure. A pediatric dentist has extensive knowledge and expertise in this developmental process. They're especially adept at spotting subtle departures from normal growth, such as the early development of a poor bite. If caught early, intervention for emerging bite problems and similar issues could lessen their impact and treatment cost in the future.
Special needs. The same soothing office environment of a pediatric clinic that appeals to children in general could be especially helpful if your child has special needs like autism or ADHD. Some children may also be at risk for an aggressive and destructive form of tooth decay known as early childhood caries (ECC). Pediatric dentists deal with this more commonly than general dentists and are highly trained to prevent and treat this aggressive form of tooth decay.
Seeing a pediatric dentist isn't a "forever" relationship: Once your child enters early adulthood, their care will continue on with a general dentist. But during those early years of rapid development, a pediatric dentist could give your child the insightful care they need to enjoy optimum dental health the rest of their lives.
If you would like more information on pediatric dental care, please contact us or schedule an appointment for a consultation. You can also learn more about this topic by reading the Dear Doctor magazine article "Why See a Pediatric Dentist?"