Posts for: February, 2018
By Orange Sky Dental
February 16, 2018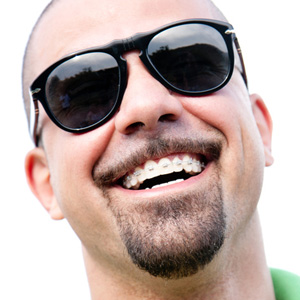 For whatever reason, you've put off replacing a missing tooth for awhile. Now you want to fill that empty gap in your smile with a dental implant restoration.
But if your tooth's been missing for a long time, there could be a problem with space. This is because the teeth on either side of the space may have gradually drifted into it, leaving no room for the implant. You could need orthodontic work first to return these teeth to their proper position.
We could use braces, metal orthodontic devices with wires threaded through brackets bonded to the teeth that are then anchored, usually to back teeth. The orthodontist uses elastics or springs as well as possibly incrementally tightening of the wire against the anchors. These techniques create pressure or tension on the teeth for the desired direction of movement. The teeth's natural mechanism for movement does the rest.
But while effective, braces can be quite noticeable, an embarrassing thought for many adults having to wear them over several months of treatment. But there may be an alternative: clear aligners, a succession of slightly different plastic trays usually worn in two-week intervals. Sequentially wearing each tray gradually moves the teeth to their desired positions.
Though not appropriate for all bite situations, clear aligners have a number of benefits when they can be used. They're nearly invisible to others and can be removed for hygiene tasks or rare special occasions. What's more, the orthodontist may attach a temporary prosthetic (false) tooth to the trays to camouflage the missing space during treatment.
There's one other issue you may have to deal with: if your tooth loss was related to periodontal (gum) disease, the gums and underlying bone may be in poor condition. In fact, substantial bone loss could rule out an implant altogether. But we may be able to remedy both gum and bone deficiencies through grafting or plastic surgery. It may be possible to regenerate enough bone to support the implant; and surgically repairing your gums will help ensure the implant appears natural.
If you have problems like these, don't give up on your restoration goal just yet. With some orthodontic and dental work ahead of time, we may still be able to make implants a reality for you.
If you would like more information on restoring your smile after losing teeth, please contact us or schedule an appointment for a consultation.
By Orange Sky Dental
February 01, 2018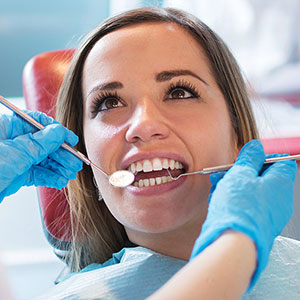 If you suspect you have periodontal (gum) disease, it's important to get a correct diagnosis and begin treatment as soon as possible. The sooner you begin treatment the better the long-term outcome.
Gum disease is a bacterial infection that's most often triggered by plaque, a thin film of food particles on tooth surfaces. Plaque buildup most often occurs when a person doesn't practice effective oral hygiene: daily brushing and flossing and professional cleanings at least twice a year.
The most common type of gum disease, gingivitis, can begin within days of not brushing and flossing. It won't always show itself, but you can have symptoms like swollen, red or bleeding gums, as well as bad taste and breath. You could also develop painful abscesses, which are localized pockets of infection within the gums.
If we don't stop the disease it will eventually weaken the gum attachment to the teeth, bone loss will occur and form deep pockets of infection between the teeth and bone. There's only one way to stop it: remove the offending plaque from all tooth surfaces, particularly below the gum line.
We usually remove plaque and calculus (hardened plaque deposits) manually with special hand instruments called scalers. If the plaque and calculus have extended deeper, we may need to perform another procedure called root planing in which we shave or "plane" the plaque and calculus (tartar) from the root surfaces.
In many cases of early gum disease, your family dentist can perform plaque removal. If, however, your gum disease is more extensive, they may refer you to a periodontist, a specialist in the treatment and care of gums. Periodontists are trained and experienced in treating a full range of gum infections with advanced techniques, including gum surgery.
You can also see a periodontist on your own for treatment or for a second opinion — you don't necessarily need a referral order. If you have a systemic disease like diabetes it's highly advisable you see a periodontist first if you suspect gum disease.
If you think you might have gum disease, don't wait: the longer you do the more advanced and destructive the disease can become. Getting an early start on treatment is the best way to keep the treatment simple and keep gum disease from causing major harm to your teeth and gums.
If you would like more information on the diagnosis and treatment of gum disease, please contact us or schedule an appointment for a consultation. You can also learn more about this topic by reading the Dear Doctor magazine article "When to See a Periodontist."